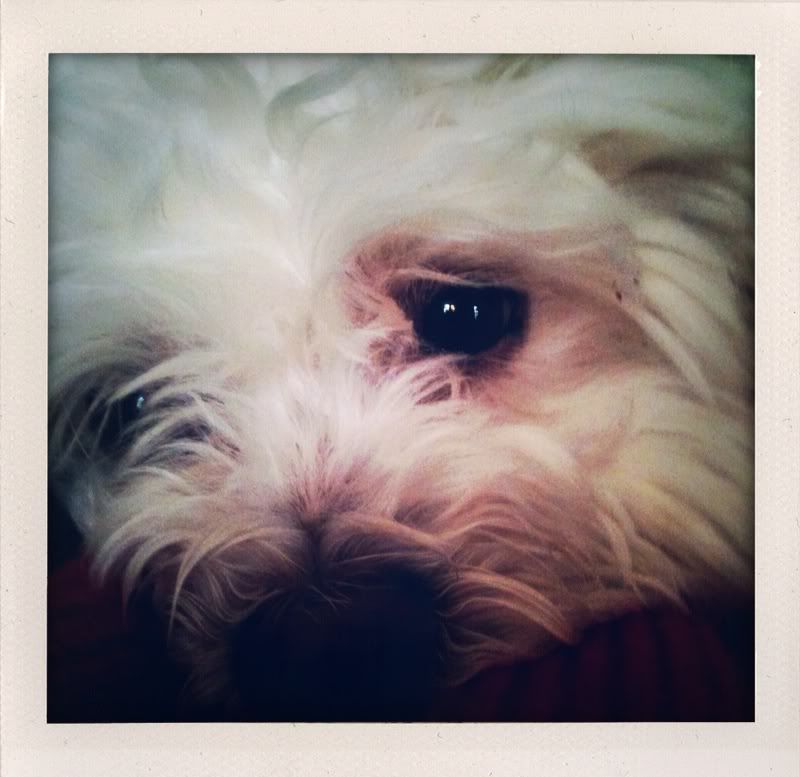 Especially when they are yours. Well, I actually share this little guy with the rest of the

fam

, but sometimes I pretend that he is all mine. He puts up with my moods and plays along when I want to have a photo shoot.

Ok

, he is not really a puppy any more but that is fine with me. :)
Things to come:
Estate sale goodies
Tutorial on building your own jewelry displays for art shows
Book Review
Spring Fashion
Are you excited?
P.S. I ate a whole box of Kraft Mac & Cheese for dinner last night-complete with a half of stick of REAL butter. I do not

recommend

this as it seems like such a good idea to start with-then-not so much.