I am surprised I have not seen much in blog land about
Emily Henderson's
very first show on
HGTV
:
Secrets of a Sylist
(maybe I am looking in the wrong places).
This show came on Sunday night after I returned home from my lake weekend and I had to hold my eyes open to watch it. I was so tired but I was determined to stay awake and boy and I glad I did. Seriously. This girl is amazing. I LOVE her style and kinda want to be her. She is one of the first designers that I have really connected with. Her rooms look comfortable, lived in and homey. Not to much trend, not to much fluff. Just right.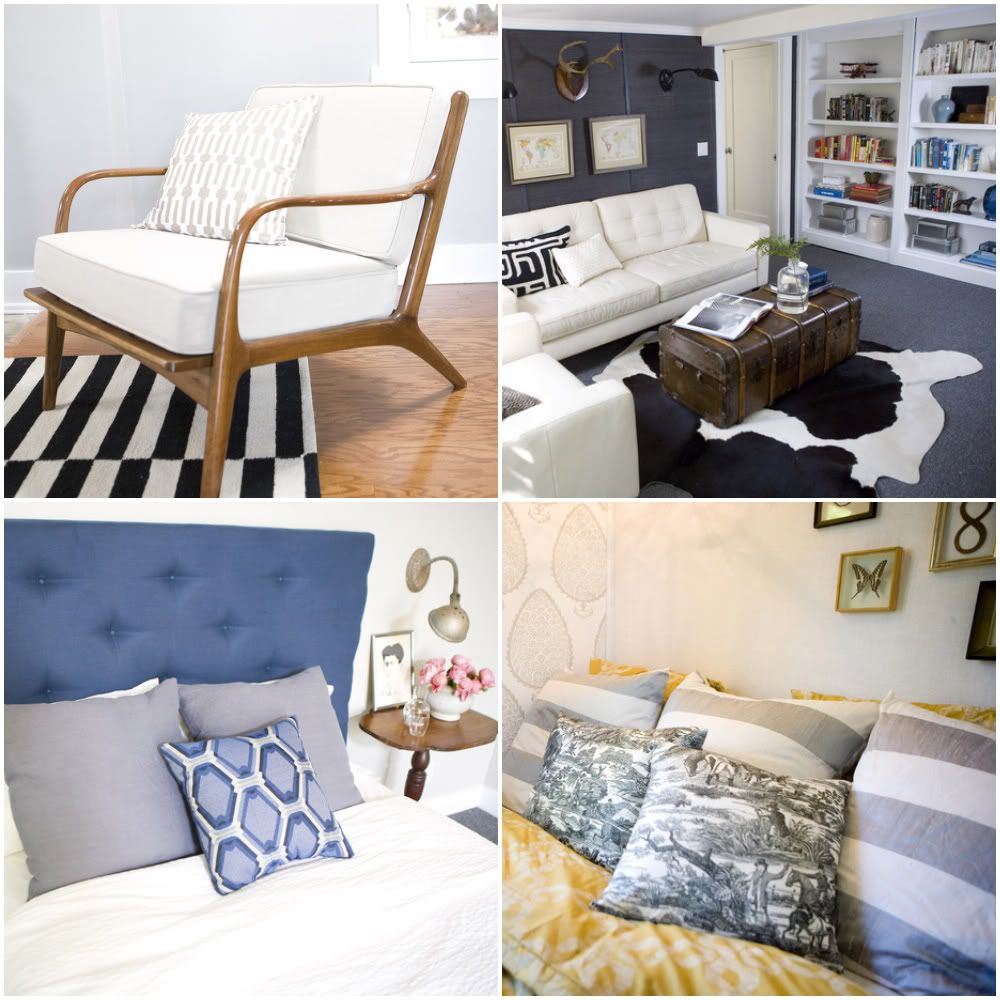 These pics are from the house she styled for her friend Ian Brennan-one of the creators of GLEE (my all time favorite show in the world). I love the way her rooms look like they evolved over time. Nothing bothers me more than walking into home and realizing that someone when to Pottery Barn, Ikea or Ballard Designs and bought the first room display that they saw (chatskis and all). Don't get me wrong, I love these places but I don't my entire house to look like I ordered it straight from the magazine...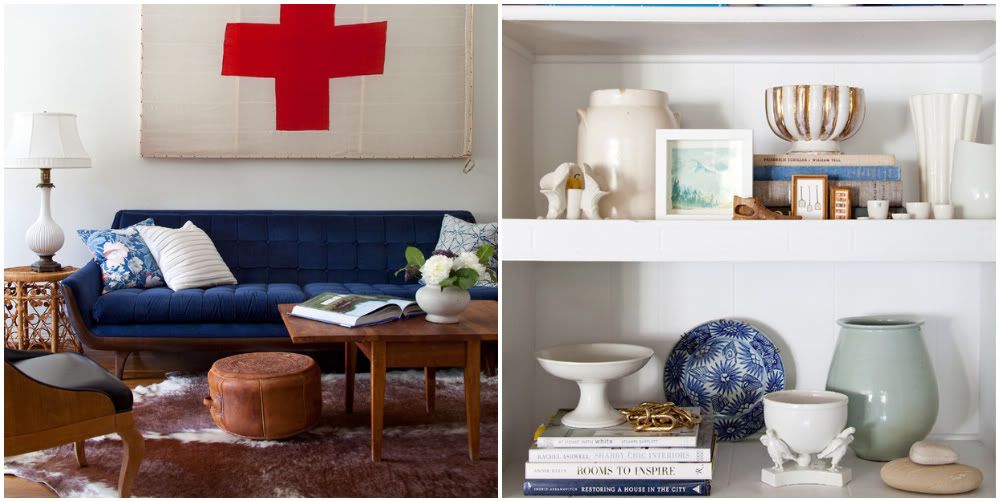 I pulled these photo's from Emily's
portfolio
on the HGTV website and literally jumped with joy and squealed while posting them on here. That is how much I love her work. I feel like it LOOKS like me and what I like. Check out her blog
The Brass Petal
-my home girl is also very funny!
I love you Emily-can we be friends?